Life Hacks: One Simple Way to Protect Your Child's Smile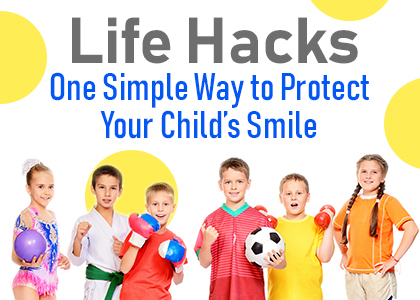 Did you know that sports-related injuries are the leading cause of emergency room visits for children and teenagers between the ages of 12-17? For children between the ages of 5-14, recreational activities (e.g., riding a bike) account for an estimated 3.2 million emergency room visits. 
With statistics like these, it's no wonder parents want to find ways to keep their children safe while they play, and when you learn that the most commonly injured areas are to the face, head, eyes, and mouth, preventive wear like helmets and mouthguards become even more important!
Don't Leave Home Without It
The American Dental Association recommends mouthguards for many sports and recreational activities that you might not think would require a mouthguard, so it's important to do your research and give your child the best protection available!
If you're wondering whether your child should be wearing one, don't hesitate to contact Calgary Dental House today. Calgary Dental House loves fitting Calgary kids for mouthguards so they can play hard—safely!
The content of this blog is not intended to be a substitute for professional medical advice, diagnosis, or treatment. Always seek the advice of qualified health providers with questions you may have regarding medical conditions.