You're looking for a new dentist. We're looking for great patients like you!
We offer convenient scheduling, advanced technology, and flexible financing options.
Meet Dr. Clark Crawford & Dr. Nikla Reddy
Your General & Family Dentists in Calgary NE, Alberta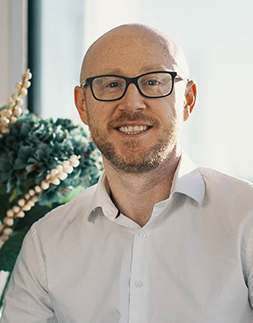 Dr. Crawford
Dr. Clark Crawford was born and raised in Lethbridge, Alberta. He received his Doctorate in Dental Surgery from Indiana University in Indianapolis, Indiana. As an oral healthcare professional, he believes it is his responsibility to stay abreast of developments in the field of dentistry to ensure that his patients have the widest array of treatment choices from which to select.
Being outdoors is a particular passion of his, especially when he is golfing, playing hockey, and skiing. He also loves to travel and learn about different cultures.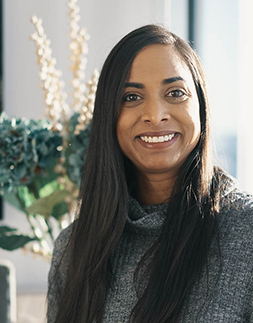 Dr. Reddy
Dr. Nikla Reddy was born and raised in Lubbock, Texas. She discovered her passion for dentistry while working as a dental assistant in a prominent private practice in Lubbock. After receiving her BS in biological sciences from Texas Tech University, she continued on to Indiana University School of Dentistry in Indianapolis to receive her DDS degree.
She enjoys spending time with her family and friends, traveling, and being outdoors. Dr. Reddy also enjoys working with her great staff and serving her community.





Do You Want Whiter Teeth?
Having "white enough" teeth is the leading cosmetic dental worry for most adults—hands down and no contest. Armed with this knowledge and wanting to motivate our patients to be proactive about their oral health and wellness, Calgary Dental House developed our Free Whitening for Life program—not just to motivate, but as our way of saying thank you for choosing to join our dental family.
Early Morning, Evening & Saturday Appointments
Family-Friendly–Kids Welcome!
Family Appointment Blocks
No Insurance? No Problem!
Emergency & Urgent Care
Walk-Ins Accepted
Flexible Financing
All major dental insurance plans accepted
Advanced Technology
How Do I Get Started?
When scheduling your next semiannual hygiene visit, let us know at that time that you're interested in joining our Free Whitening for Life program. When you keep that appointment and have completed your routine checkup and professional cleaning, the Calgary Dental House team will fabricate a set of custom-fit bleaching trays made especially for your teeth—at no additional cost to you.
When you pick up your bleaching trays, we'll throw in two syringes of professional-strength teeth whitening solution—also at no additional cost—and send you on your merry way, armed and ready with everything you need for brighter smiles every day. The only condition for remaining an active member of Free Whitening for Life? Continuing to maintain your 6-month hygiene appointments and recommended dental treatments in a timely manner.
At the end of each completed twice-yearly checkup and cleaning, Free Whitening for Life members in good standing will receive a single syringe of dental bleaching solution to keep your smiles stunning.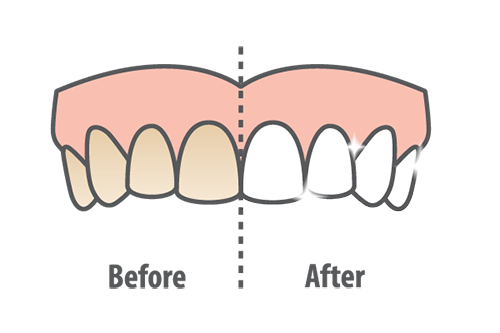 Calgary Dental House Free Whitening for Life Program
Let us know when scheduling your next hygiene visit that you'd like to participate. You will receive custom-fit bleaching trays and professional whitening solution at no additional cost to you. The only condition for remaining an active member is maintaining your six-month hygiene appointments and recommended dental treatments. Call today to learn more.
Hours
Wednesday
11:00AM - 7:00PM
Evening and Saturday appointments available
Holiday Closures
December 25th (closed)
January 1st (closed)
Location
971 64th Ave NE #112
Calgary, Alberta T2E 7P4
Contact